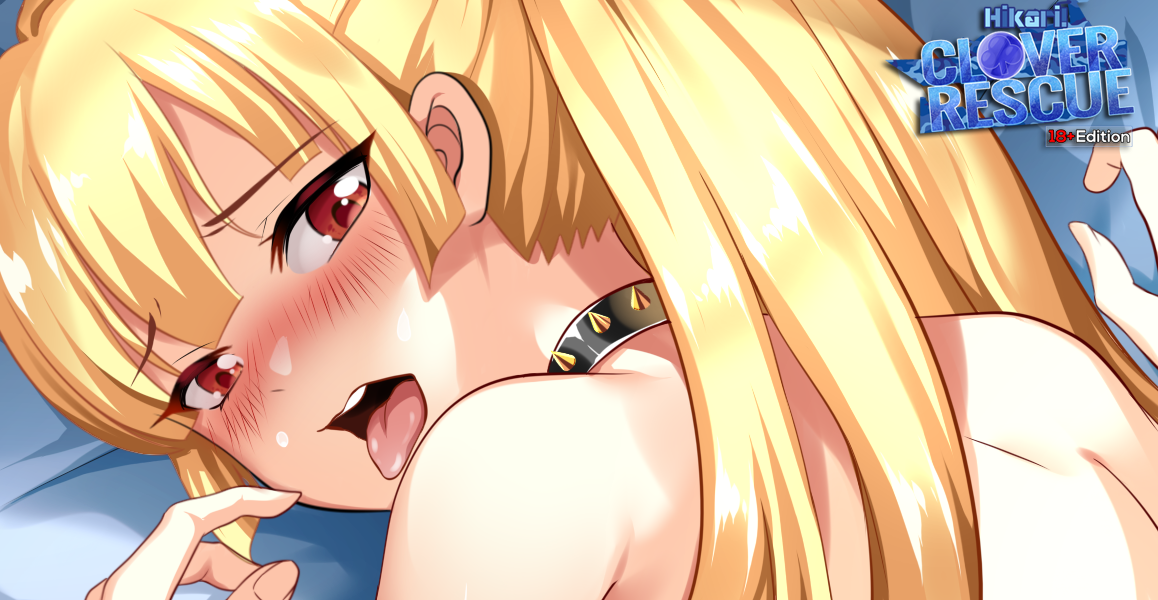 Hikari! Clover Rescue (18+ Edition)
A downloadable game for Windows, macOS, and Android
OST available now! Check it out here
KEY FEATURES
● High quality anime art
● Uncensored hentai scenes
● Five different beautiful waifus
● Multiple dialog and decision choices
● Partial Japanese voice acting
● Unlockable sprite and CG gallery
● No DRM
● Available on PC and Android APK
STORY
In a not-so distant future, a powerful organization known as The Corporation is planning to take over the world by using the power of some mysterious amulets shaped like a clover.
In the last days, they've kidnapped three different girls, Akane, Urara and Shizuka. Which are supposed to be the owners of this powerful amulets, but still, neither of them know how to use this power properly. To do so, The Corporation is planning to experiment on the girls as much as they need.
To prevent this catastrophe to happen, we must take the role of Keigo, a young, lazy pilot and bounty hunter, owner of the Multiple Clover, who has been "recruited" by Kasumi, our main side-kick and guide along the adventure.
She tells us that in order to unveil this great mystery behind these amulets and use their power to save the world, we must rescue each girl before is too late and… Have sex with all of them. Are you ready?
Purchase
In order to download this game you must purchase it at or above the minimum price of $4.99 USD. You will get access to the following files:
Clover Rescue (18+ Edition) - Windows
291 MB
Clover Rescue (18+ Edition) - Android APK
279 MB
Clover Rescue (18+ Edition) - Mac
273 MB
Comments
Log in with itch.io to leave a comment.
I'm able to download the game but not install it for some reason
it was android but I managed to figure out a way around it. Thanks anyway :)
Will i receive a steam keys if I purchase it here on Itch?
second best seller. a hentai game. good job gamer
Did it really hit 2nd best seller ?
In the 2d section at least

my mum saw me playing this and she spanked me :(
You're saving the world from corporate domination! It's a good cause, she shouldn't spank you. Don't worry, send me her email and I'll talk to her
I just made an account just to say i'm sorry for you
This is very cool!and can u do more of these but different